Get the message on distracted driving: Burnaby RCMP kicks off Distracted Driving Awareness Month with increased enforcement
Burnaby
2023-03-06 14:42 PST
Burnaby RCMP is urging drivers to leave their phones alone and focus on the road after 62 tickets related to distracted driving were issued during the first three days of increased enforcement in Burnaby for Distracted Driving Awareness Month.
On March 1 and March 2, 2023, Burnaby RCMP Traffic Services officers conducted distracted driving enforcement operations at Willingdon Avenue and Lougheed Highway and near Grandview Highway and Boundary Road, issuing 36 tickets for using an electronic device while driving.
On Friday, March 3, officers set up enforcement at Willingdon Avenue and Canada Way, issuing 26 more tickets related to distracted driving over a 2.5 hour period.
We still hear a lot of excuses from drivers about why they are using their phones. We most commonly see drivers checking their device when stopped at a red light. In those few seconds of distraction, a pedestrian could walk in front of your car, or another hazard could appear on the road that you may not be aware of, said Staff Sgt. Thane Royce with Burnaby RCMP Traffic Services. The best practice is to keep your phone safely stored away for the duration of your journey to avoid the temptation of using it.
ICBC data indicates that drivers are 3.6 times more likely to crash if they are using a hand-held phone.
In many cases during these latest enforcement initiatives, drivers were so distracted by using their phone that they only noticed a police officer standing beside their vehicle after the officer knocked on their window to capture their attention.
A few of the excuses police frequently hear from drivers caught using their phones behind the wheel include:
I didn't know I couldn't use my phone at a red light
The car wasn't in motion, so it doesn't count as distracted driving
I dropped my phone and was just picking it up to put it away
Distracted driving includes more than just cellphone use, encompassing all things that impact a driver's ability to focus on the road. The fine for a distracted driving ticket in B.C. starts at $368 and also adds four penalty points to the driver's record.
Burnaby RCMP will continue to conduct increased distracted driving enforcement throughout the month of March. Officers also continue to work closely with ICBC to encourage drivers to leave their phone alone when behind the wheel.
You never know where our officers will be doing distracted driving enforcement next. We hope this knowledge will encourage all drivers to create healthy habits and to leave their phone alone when behind the wheel to keep our roads and communities safer, Staff Sgt. Royce said.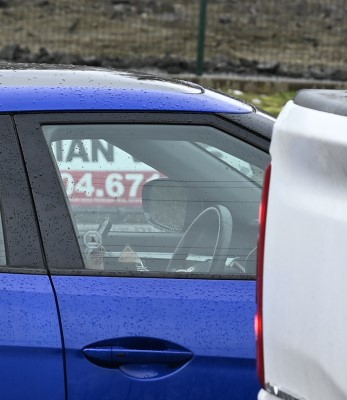 Released by

Cpl. Michael Kalanj

Media Relations Officer
Burnaby RCMP
burnaby.rcmp-grc.gc.ca (English only)
6355 Deer Lake Avenue, Burnaby, BC, V5G 2J2
Office: 604-646-9566
Fax: 604-646-9704


Email: burnaby_rcmp_media@rcmp-grc.gc.ca

Follow Us: