Regimental Funeral - RCMP thanks the public, partners and colleagues
B.C., Burnaby
2022-11-02 17:02 PDT
The RCMP wishes to thank the public for their outpouring of support and patience these past two weeks as we honoured our colleague and friend Constable Shaelyn Yang who was killed in the line of duty on October 18, 2022 in Burnaby, British Columbia.
We are grateful to our policing partners for the kindness they've shown and assistance they provided to Burnaby Detachment by contributing officers to take shifts so that Cst. Yang's colleagues could manage in the immediate aftermath of the incident, and to attend the Regimental Funeral on Nov. 2.
We would like to thank the over 4,500 people, who attended Cst. Yang's funeral. And many thanks to people who heard our call to wear red on Wednesday in support of Cst. Yang.
If you missed the live coverage of the Regimental Funeral, it is available at RCMPTV (YouTube).
Please go to our social media platforms at BC RCMP Instagram, Facebook, and Twitter for more information and photos.
We also wish to thank the media for their cooperation and tremendous assistance with the filming of ceremonial procession.
Attendees at the funeral included but were not limited to the following:
RCMP Divisions and Districts from across Canada
RCMP National Police Federation
BC Municipal Police Departments
Windsor Police Service
Winnipeg Police Service
York Regional Police
Peel Regional Police
U.S. Municipal & State law enforcement agencies
Federal Bureau of Investigation (FBI)
BC Sheriffs
CN Police Service
CP Police Service
Police Association of Ontario
Canada Border Services Agency (CBSA)
Canadian Security Intelligence Service (CSIS)
Sûreté du Québec
Kingston Police Service
Niagara Police Service
Burnaby Fire Department
Canadian Armed Forces
Saanich Military Police
St. Johns Ambulance Burnaby
Ambulance Paramedics of BC
Photos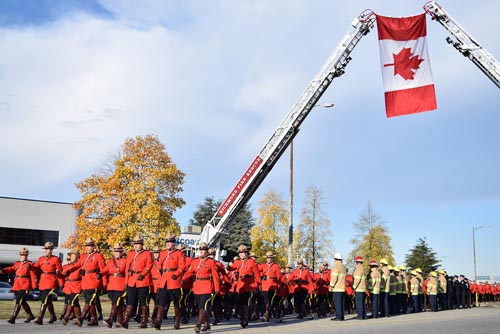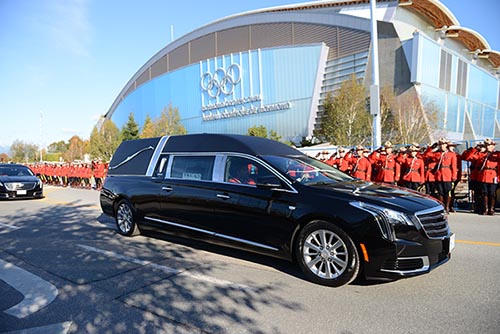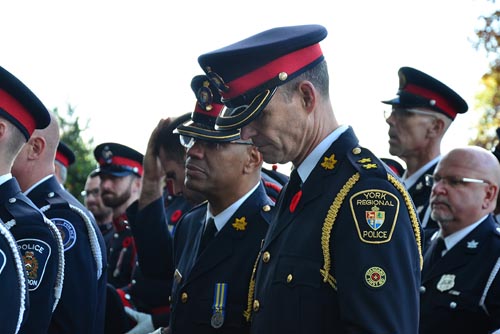 Released by:
BC RCMP Communication Services
778-290-2929
Follow Us: