Burnaby RCMP honours Sgt. Tess Landry on International Women's Day
Burnaby
2021-03-06 13:49 PST
File # 2021-000
Each year, International Women's Day provides the Burnaby RCMP with an opportunity to recognize women's achievements throughout history, while acknowledging the challenges they continue to face.
This year, the theme for International Women's Day is Women in leadership: Achieving an equal future in a COVID-19 world. The Burnaby RCMP would like to celebrate the tremendous leadership of women within the Burnaby Detachment and all women and girls around the world.
Please celebrate with us as we recognize the accomplishments of Sergeant Tess Landry who serves as an example of Burnaby RCMP's strong female leadership. We celebrate her contribution to the City of Burnaby and congratulate her on her retirement!
-------------------------------------
Sergeant Tess Landry (Regimental #44450) joined the RCMP on March 16th, 1993 at the age of 21. Inspired by her father, Sergeant Peter Landry (Regimental #25276). Tess attributes her successful career, in large part, to him.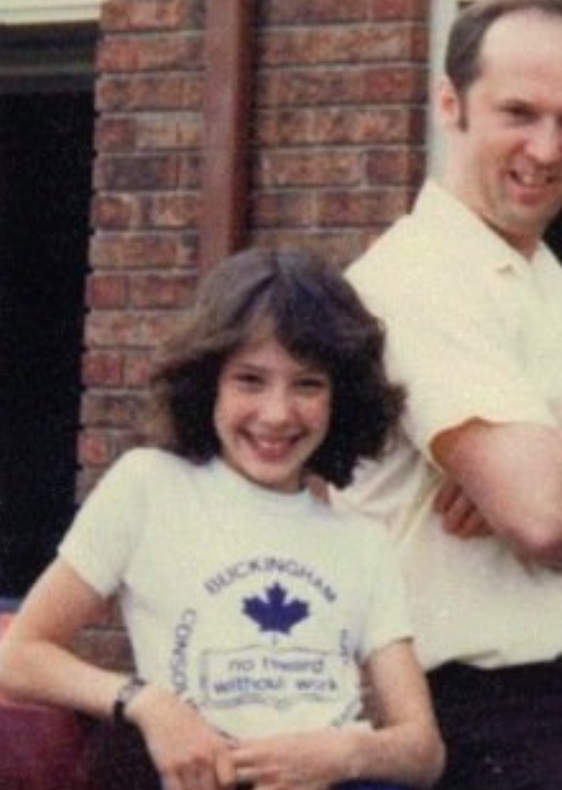 Both he and my mom were super proud of me, says Sgt. Tess Landry. They were the most supportive and caring parents ever! My father both inspired and challenged me to pursue a career in the RCMP. He taught me to never let my gender hold me back from my dreams. He was an amazing role model as he volunteered his entire life and encouraged me to do the same. He was the perfect Mountie and an amazing father.
Sgt. Peter Landry joined the RCMP and was first posted to Burnaby in 1966, retired from the force in 1996 and passed away in 2013.
Like her father, Sgt. Tess Landry was first posted to the Burnaby RCMP Detachment and throughout the next 12 years, was tasked with a variety of duties throughout the detachment.
During her time in Burnaby, Landry also worked as an Undercover Operator throughout the province, working high profile investigations including the Robert Pickton investigations.
In 2005, Landry transferred to Smithers, BC where she promoted to the rank of Corporal.
In 2008, Landry was transferred back to the Lower Mainland in preparation for the 2010 Olympics as part of the Integrated Security Unit where she was appointed as the RCMP liaison to VANOC.
Following the Olympics, Landry transferred to Richmond where she was promoted to the rank of Sergeant.
In 2015, Sgt. Landry transferred back to Burnaby, the detachment she considers home, and took charge of the Burnaby Youth Team.
I loved my time working with Burnaby's youth, says Sgt. Landry. I am most proud of two youth who are now RCMP Officers, building bridges between their communities and the police and helping the new generation.
In 2017, Sgt. Landry was appointed as one of two officers belonging to the Professional Responsibility Unit, a team responsible for investigating allegations of misconduct and championing values and ethics in all aspects of RCMP decision making.
In addition to her regular duties, Sgt. Landry was also a member of the Lower Mainland Integrated Tactical Troop. As part of this team, Sgt. Landry responded to the 2001 Summit of the Americas riots in Quebec City and the 2011 Stanley Cup riots in Vancouver as well as provided specialized tactical resources to The North American Leaders' Summit in Ottawa, the G8 & G20 Summit in Huntsville and Toronto and the G7 Summit in Quebec City. Sgt. Landry was the first ever female to be made a part of the Command Group as a Troop NCO (non-commissioned officer), where she was the Team Leader on deployments of the Troop.
For the past seven years, Sgt. Landry has taken part in Cops for Cancer Tour de Coast, raising funds for pediatric cancer research, Camp Goodtimes, and caring support programs for children.
They are the bravest souls I have ever met and their outlook on life is amazing, says Landry. Riding in the rain, up the massive hills, the chafing, and the exhaustion after days of riding is nothing compared to what these kids have endured and it's the least that I can do to help prevent another parent from having to hear that their child has cancer.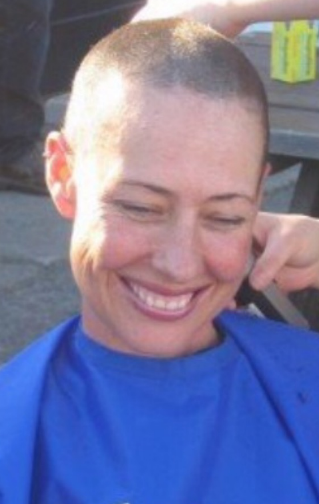 On April 7, 2021, Sgt. Tess Landry will retire from the RCMP with over 28 years of service.
Sgt. Landry has exemplified integrity throughout her service, said Inspector Rachel Meredith Milne, Assistant Operations Officer for the Burnaby RCMP Detachment. She showed up for work, day in and day out, with enthusiasm and infectious positive energy. Although we celebrate her retirement, her departure will be a huge loss for the detachment and the Burnaby community.
A young Constable Landry can still be seen in action on the television show, To Serve and Protect, also known by its Netflix title, Under Arrest.
Released by

Cpl. Michael Kalanj

Media Relations Officer
Burnaby RCMP
burnaby.rcmp-grc.gc.ca (English only)
6355 Deer Lake Avenue, Burnaby, BC, V5G 2J2
Office: 604-646-9566
Fax: 604-646-9704


Email: burnaby_rcmp_media@rcmp-grc.gc.ca

Follow Us: