Burnaby RCMP seek witnesses to Burnaby Hospital fire.
Burnaby
2020-12-17 10:27 PST
File # 2020-45582
The Burnaby RCMP responded to a report of a structure fire that occurred at Burnaby Hospital in the evening hours of Sunday November 15th.
After a thorough examination of this extensive scene, the Burnaby RCMP Fire investigators have determined this fire was a deliberate act of arson.
The arson at Burnaby Hospital placed challenges on hospital services and patients. The emergency department could not admit patients for a period of time and patients were diverted to other hospitals. Medical appointments and some surgeries were also rescheduled.
Burnaby RCMP is asking all staff and medical staff who were working at Burnaby Hospital on November 15th, 2020, who may have seen anyone or anything suspicious or unusual, to come forward and speak to police. We would also ask any member of the public with information pertaining to the arson to please come forward as well.
A dedicated witness phone line and email have been set up to receive your information.
Call: 604-646-9522 (this is not an anonymous tip line)
Email: bghfire@rcmp-grc.gc.ca
Please have a look at the photo.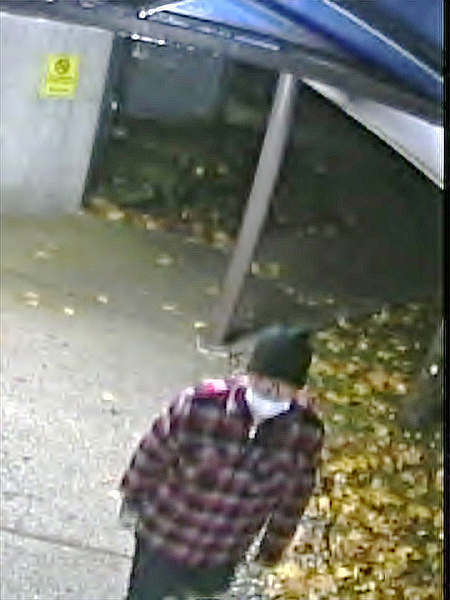 The person in the photo is not a suspect. If you recognize the person in the photo or you recognize yourself as the person in the photo, please contact the Burnaby RCMP via the telephone number or email provided above. We ask that you leave your full name and contact information so we can speak to you directly.

You might think your observation is minor or unimportant, but it might be the piece of information that our investigators needs. Says Corporal Mike Kalanj of the Burnaby RCMP. We are asking for your help.

Released by

Cpl. Michael Kalanj

Media Relations Officer
Burnaby RCMP
burnaby.rcmp-grc.gc.ca (English only)
6355 Deer Lake Avenue, Burnaby, BC, V5G 2J2
Office: 604-646-9566
Fax: 604-646-9704


Email: burnaby_rcmp_media@rcmp-grc.gc.ca

Follow Us: